About Our Story
The Little Kalimba Shop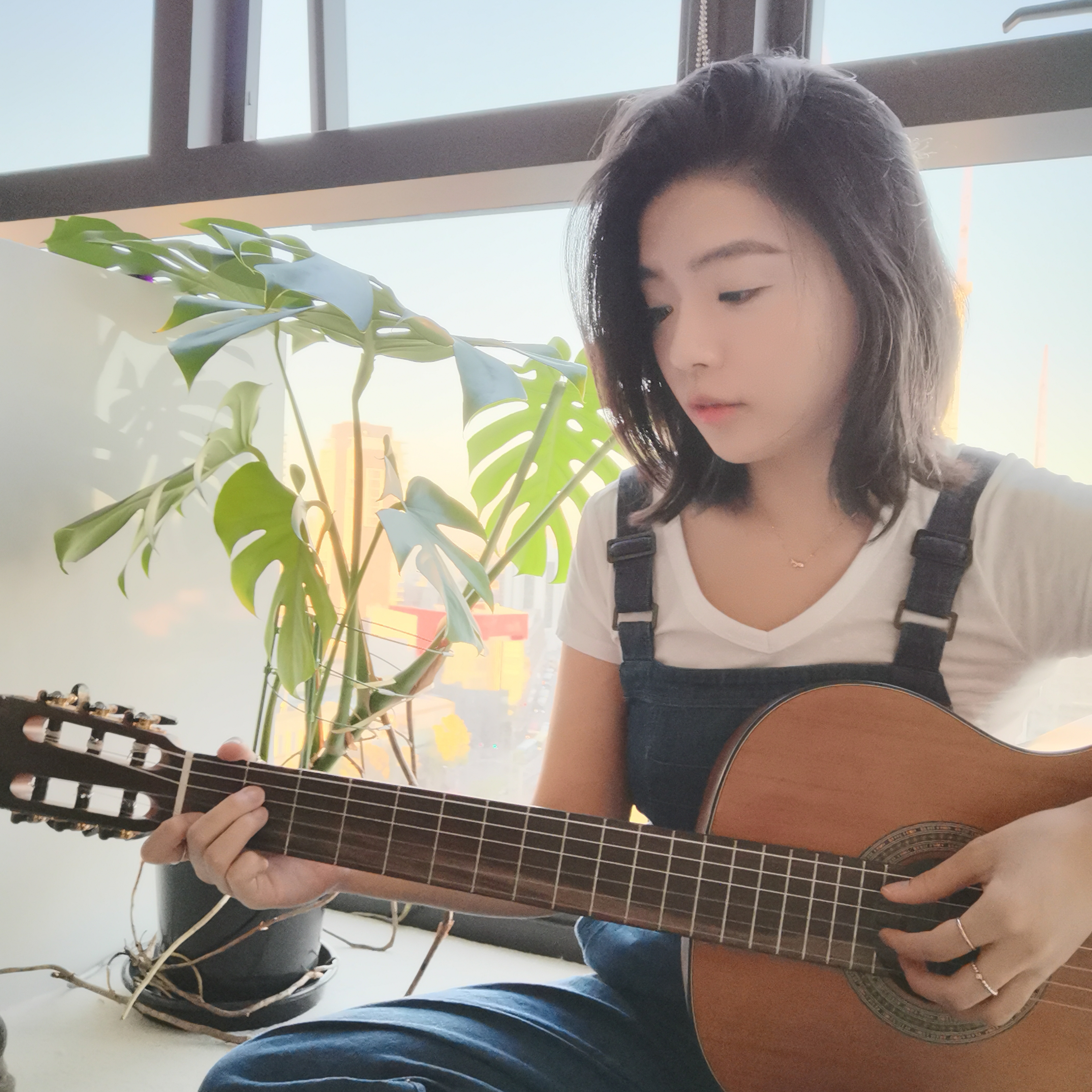 The Unexpected Journey
How We Started
Life has a funny way of leading us down paths we never thought we'd take. Hello, my name is Tiffany, and as a classically trained pianist with a background in psychology and psychotherapy, I never expected to find myself here, running Little Kalimba Shop. Yet, this surprising path aligns perfectly with who I am and what I believe in.

My journey through psychology and psychotherapy revealed the struggles of countless individuals, pointing towards the need for alternatives to talk therapy or medication. I found this alternative in music, a pivotal part of my life and a refuge during my own struggles.

While teaching piano and working in a music store, I met many individuals who longed for the time or means to learn a musical instrument. I saw others invest significant sums of money and years of their lives, often not fully enjoying the process due to the steep learning curve that comes with many mainstream instruments. Finally, I realised that playing music should be about healing and self-expression, not just mastering skills. It should be a beautiful, transformative experience that is effortless and accessible.
With this newfound understanding, a spark of curiosity was ignited in me. I started a personal exploration, seeking an instrument to manifest this fresh perspective I'd come to appreciate. Then, like a song breaking the silence, I stumbled upon the kalimba. Its simplicity, power, and ample space for creativity struck a chord within me. The kalimba was easy to learn yet so rewarding, and I was instantly hooked! I felt a deep-seated desire to share this magical experience with others. This was the beginning of Little Kalimba Shop, the platform through which we strive to make the healing power of music accessible to all.
My husband and I began this journey with a modest assortment of just five products. Then, together, in our tiny apartment, we launched our online store, the "Little Kalimba Shop".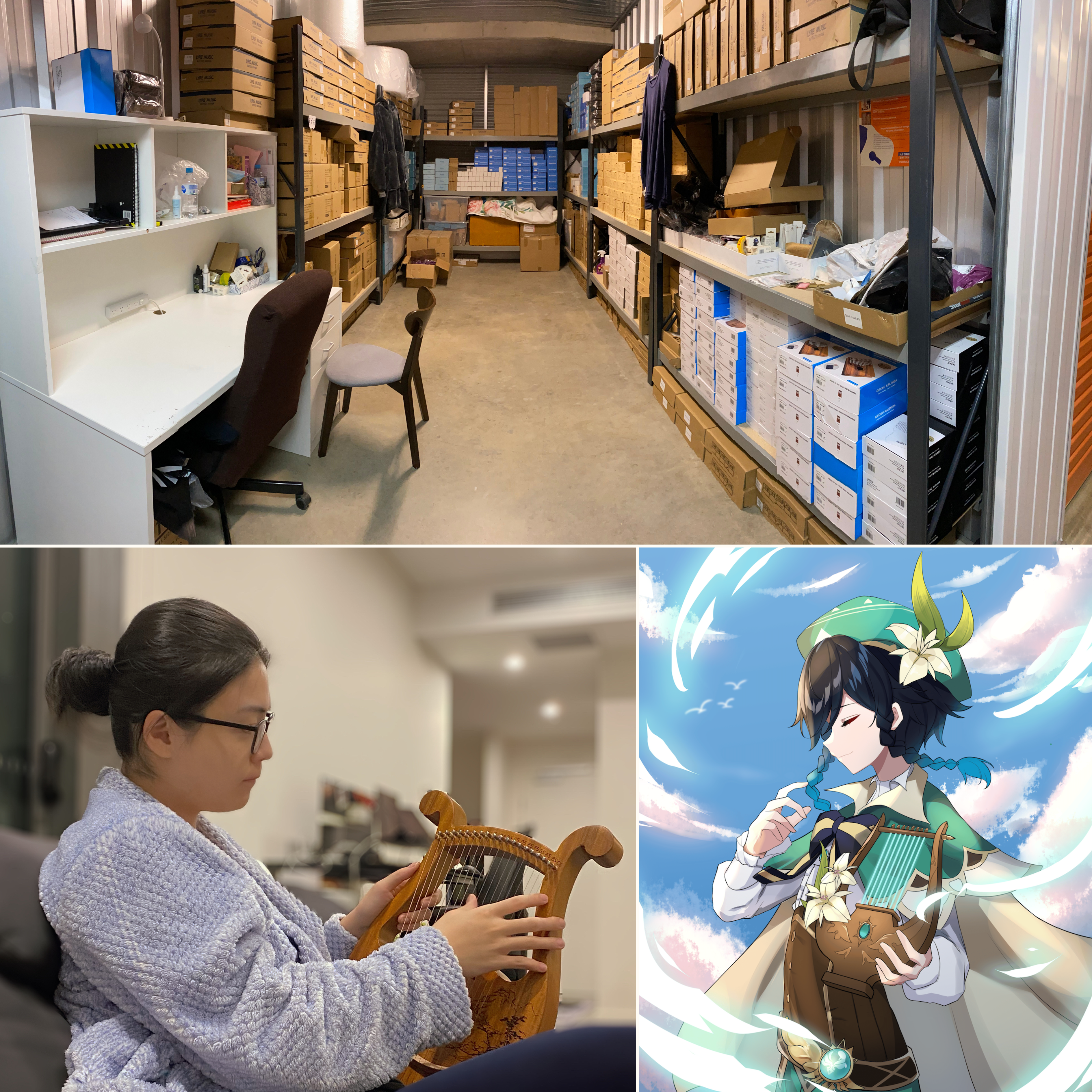 Starting The Business
The Inspiration
Our journey was only just beginning. Three months in, I found myself drawn to the game 'Genshin Impact,' where I encountered the lyre harp for the first time. It fascinated me that this instrument from the virtual realm had real-world counterparts. We were on a mission again, testing every lyre harp we could find, and eventually handpicked the best ones under $500 for our shop.
Then we discovered the rhythmic world of tongue drums and handpans. After months of exploration and testing, we expanded our product line further. Each new find not only enriched our collection but also reinforced our mission - to share the healing power of music. It was like composing a symphony, with each new instrument adding its unique notes to the melody we were creating together.
Shortly after our expansions, we reached another exciting milestone. We finally moved the business from our one-bedroom apartment to our very first warehouse in Macquarie Park 2113 NSW. It was an emotional moment that represented how far we had come and reaffirmed our belief in the mission of Little Kalimba Shop.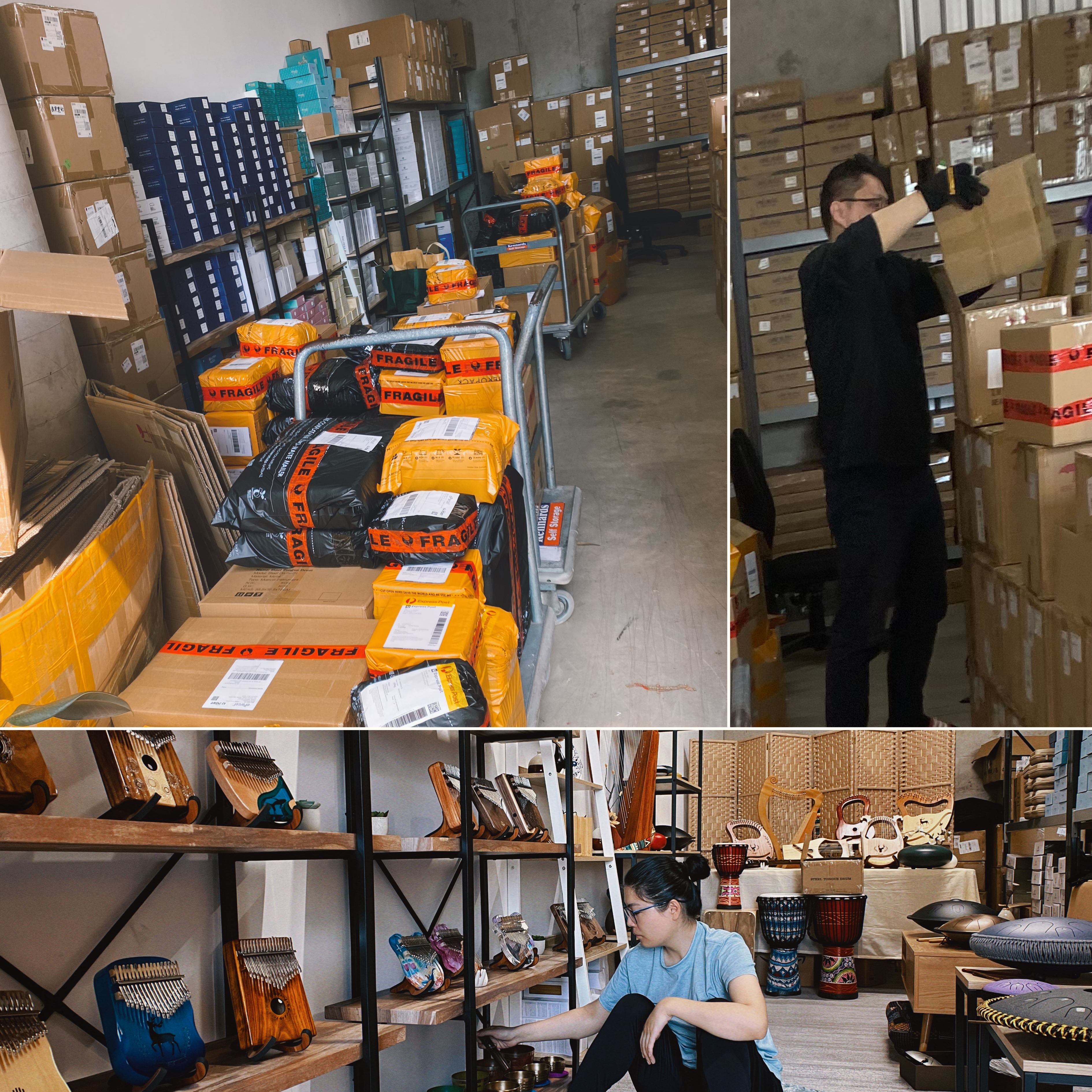 Our second warehouse
Our Growth & Our Gratitude
Thanks to your support and encouragement, we've grown tremendously over the past three years. Today, our product range has expanded to over 200, and we've fulfilled over 12,000 orders. This journey, filled with music, healing, and love, has transformed Little Kalimba Shop into much more than just a store.

Our journey would not have been the same without your unwavering support. Your kindness, enthusiasm, and belief in our mission have truly shaped Little Kalimba Shop into what it is today. From those of you who've been with us since the humble beginning with just five products to those who've recently discovered our shop, every single one of you has made an impact. Your encouragement, stories of healing through music, and shared passion for these unique instruments inspire us daily.

You've not just been customers - you've been our community, our supporters, and our inspiration. For all this and more, we are deeply thankful. We've come this far because of you, and we're excited about the journey ahead, knowing we're on this path together.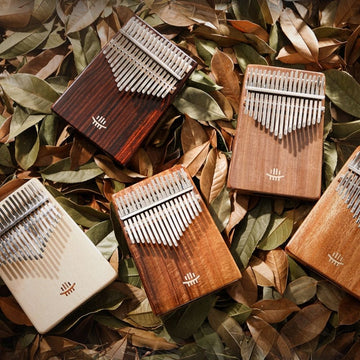 Mapping Our Melody
The Next Steps for Little Kalimba Shop
Today, Little Kalimba Shop thrives as a heartfelt dream turned reality and a sanctuary where music heals. Regardless of your musical background or skill level, you're welcome here to explore our unique instruments and experience the healing power of music for yourself.

Behind the scenes, we've been bustling with activity. We've been meticulously testing new interesting instruments, such as handpans and ancient flutes, and we will introduce the diverse selections in the near future. Our search for premium, unique, handmade instruments continues across the globe as we strive to enrich our offerings further.

In addition to expanding our inventory, we're also committed to enhancing your learning experience. We recognise the challenge of finding learning resources for unique instruments like the tongue drum and lyre harp. That's why we are working on creating e-books and songbooks and updating more free learning materials on our website and social platforms. We're just an email away if you ever need assistance finding learning materials.
Some updates regarding our showroom. In recognition of the unique challenge of purchasing instruments online without having the chance to try them first, we've long contemplated opening a showroom. We briefly had one in March, but due to unavoidable noise from nearby construction, it wasn't the ideal environment we envisioned for our customers.

Finding a balance between maintaining manageable operational costs without significantly increasing our product prices is crucial for us. Given the current economic climate and inflation, finding the right spot for our showroom is proving to be a bit more challenging than expected.
While our plans have been delayed, they are not off the table. We are still actively seeking the perfect location and hope to establish our showroom early next year.

We believe that having a physical space where you can experience our instruments firsthand will significantly enhance your connection with music and your shopping experience with us. So, stay tuned for the exciting development!

We always love hearing your stories and warmly welcome feedback or suggestions. Your input is invaluable as we continually seek unique instruments to enrich our product line. We'd be thrilled to hear from you if you've discovered a magical instrument we should know about.
Once again, thank you for being part of our journey - we look forward to being part of yours.